Tankless Water Heaters in Lancaster, Ohio
Full Bathroom Remodels in Lancaster, OH
Don't flush your money down the drain by calling a second-rate bathroom contractor or handyman who doesn't deliver top-notch bathroom remodeling services at rock bottom price rates!  Our belief at Lancaster Plumbing & Drain is that bathrooms should be convenient for everybody and should be designed with luxury in mind. Because of this, our bathroom remodeling specialists can give your bathroom a new look you're sure to enjoy. We help homeowners make their old bathrooms into their dream bathrooms.
We offer affordable prices for all types of bathroom remodeling work. We charge less than others in the local community and we service both home and business properties. Homeowners who hire us to help renovate their bathrooms constantly give us top ratings and excellent feedback. Our customers agree that their new bathroom has a better look and feel and has improved functionality after the work is done. Whether you are looking to install a new sink, want a glass shower or want a tub or a beautiful tile floor, you don't have to look any further for solutions to all these needs. We at Lancaster Plumbing & Drain are ready to deliver the results you need at prices you can afford. If you need bathroom remodeling services or a bathroom renovation expert, call Lancaster Plumbing & Drain today at (740) 796-8998.
Lancaster Plumbing & Drain
Expert Bathroom Renovation Services in Lancaster, Ohio

We at Lancaster Plumbing & Drain have all the skills and expertise necessary to make your bathroom something you look forward to coming home to.
We offer the high-quality bathroom renovation services you need at the prices you can afford so you can enjoy the bathroom you deserve. As Lancaster's top remodeling service, we offer ongoing bathroom renovation services 24/7 with bathroom remodeling experts near you.
If you're ready for a bathroom renovation but don't know where to start, we can help with all choices and guide you through the process, starting with the materials and the layout of the room. It can be frustrating trying to decide on your own. You need a plumbing expert and a bathroom expert and we are here to help. Our local bathroom renovation specialists can guide you through every step of the bathroom renovation process — from choosing materials and fixtures to installing them. We'll work with you every step of the way to ensure that your new bathroom is everything you've always wanted and that it exceeds your expectations.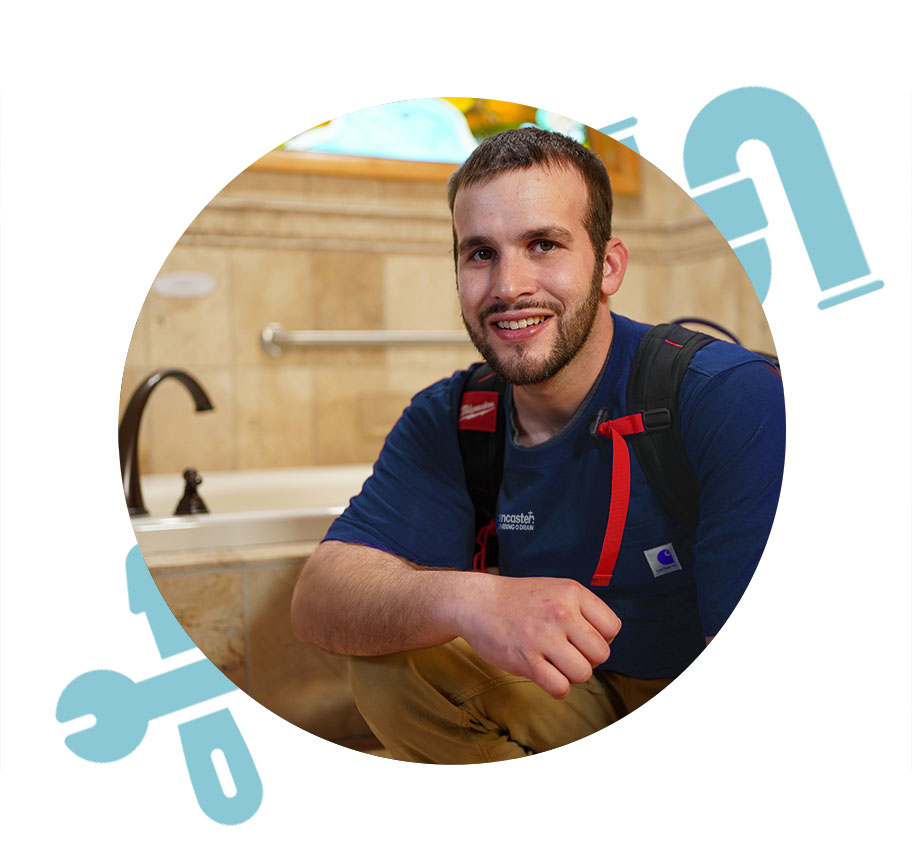 Lancaster's Best Online Plumbing Deals!

Diagnostic Service Call
Schedule Now

Instant Online Estimate
Get a Free Estimate
Lancaster Bathroom Remodels
Proud Clarion Bathware® Partner
Lancaster Plumbing & Drain is a proud Clarion Bathware Partner. Clarion is an American-based bathroom product company. We highly recommend the Clarion Bathware tub and shower combination as an excellent option for bathrooms. Whether it's for a small space and a large space tub/shower installation, Clarion is a great option because you will be able to enjoy both the tub and the shower. We also order for new construction and renovating needs through our vacuum-packed one-piece unit. All these are available in different sizes, shapes, colors and other options. Give us a call today to hear more about Clarion Bathware and how it would be a great fit for your home.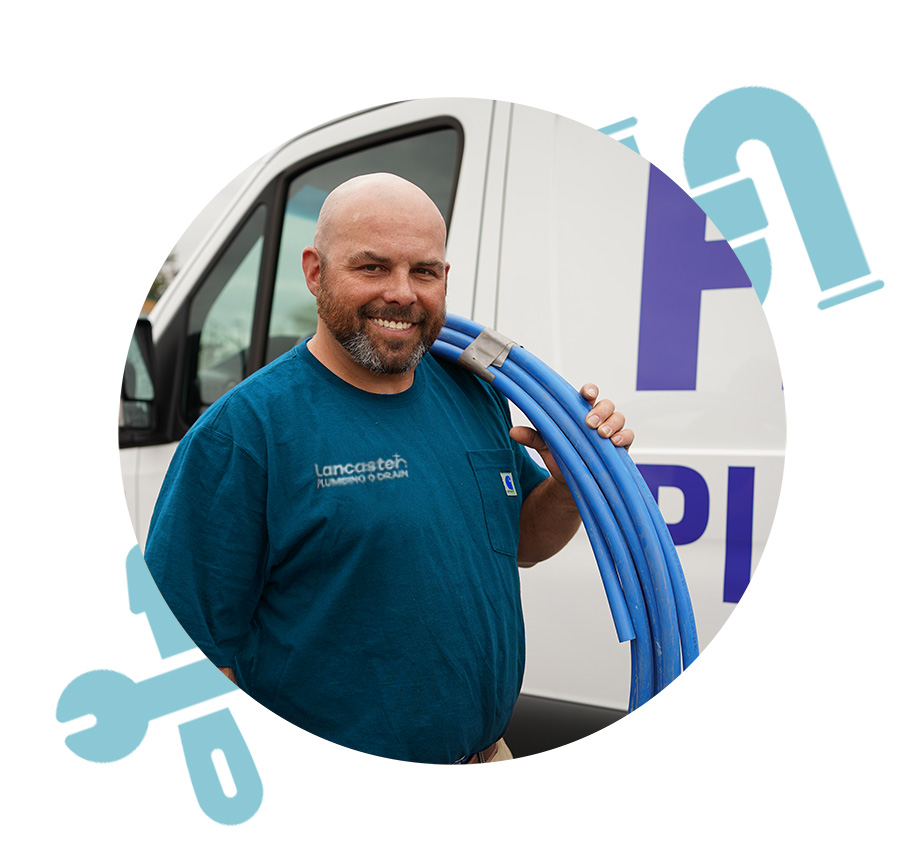 See What Our Customers Are Saying


We are so happy to know that there's a plumbing service we can confidently turn to for small tasks or to take care of larger jobs or emergencies when we need them. At this point, we would highly recommend Lancaster Plumbing & Drain!

Cannot recommend enough to other people, use this company. You won't regret it! They drove 30 miles here. Will have them back if there are any additional problems with our plumbing. Thank you for being honest and easy to deal with. Excellent customer service!

We were pleased with Lancaster Plumbing & Drain from inspection done for estimate purpose. This was an involved job that was done well from being on time to finish and clean up. The plumber doing the work was knowledgeable and explained as he went along.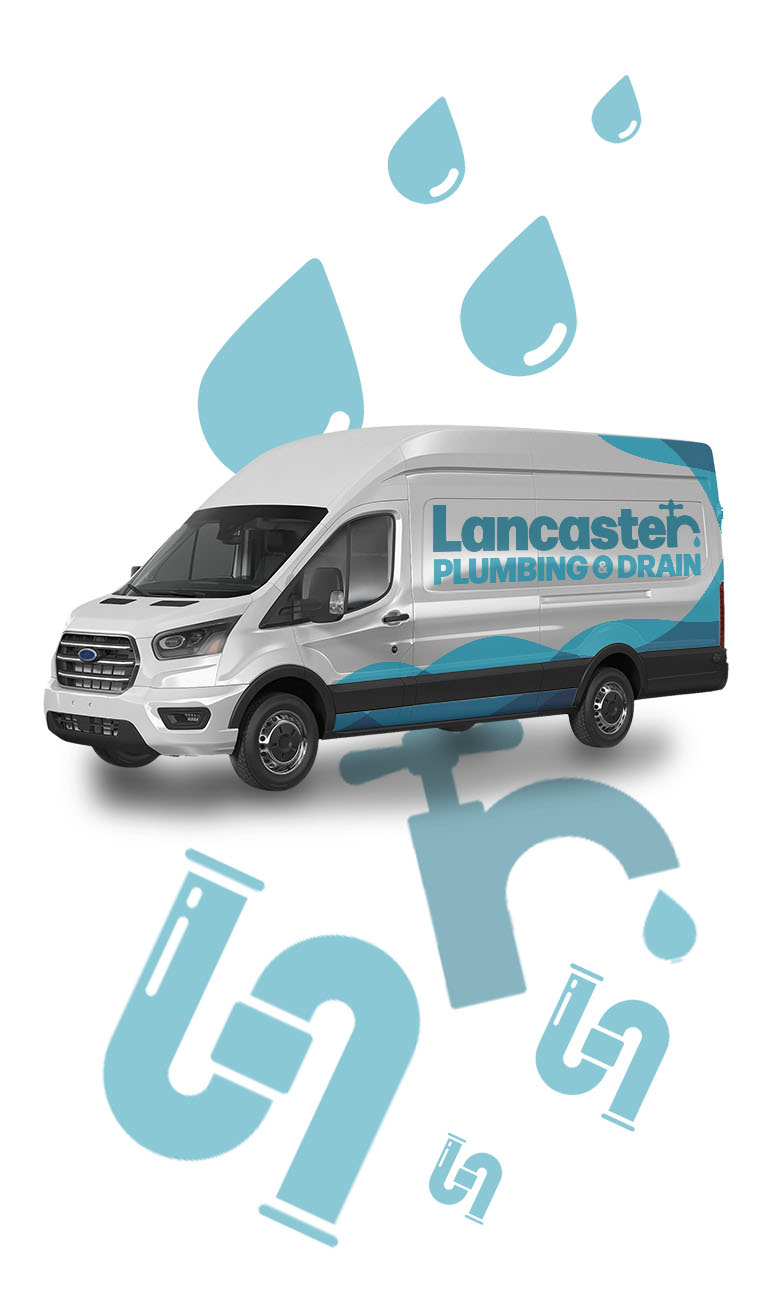 Lancaster Plumbing & Drain
FAQ: Bathroom Remodeling Questions
What does the remodeling process look like?
Usually, remodeling a bathroom involves planning and preparation. For starters, we demolish the old bathroom, if necessary, and make plumbing adjustments. Our experts at Lancaster Plumbing & Drain then use an electrician in-house to resolve any of the electrical needs in the bathroom and perform electrical work. We install blocking for grab bars, close the walls, paint and put in tiles. Our master plumbers also install any plumbing-related equipment.
Why should I remodel my bathroom?
There are two reasons we encourage homeowners to remodel their bathrooms. For one, they enjoy it more. For two, it raises property value. Checking your budget before starting your bathroom remodeling project will help you decide whether to go ahead or not because actual remodeling might require financing. While beautifying your bathroom could be tempting, knowing your budget is just as important. Our bathroom finance experts can help you see how far your funding can go.
What is included in a full bathroom remodel project?
A full bathroom remodeling project goes beyond the wet areas. Bathroom remodeling can include a new floor, a vanity, new countertops, new toilets, new lights, mirrors/medicine cabinets, a ventilation fan, and painting as well.