Drain, Sewer & Water Line Excavation
Water Heater & Water Softener Experts in Lancaster, OH

Having a reliable water heater isn't a luxury if you own your home or business here in Lancaster or in surrounding areas. Because water heaters are such an essential indoor staple, you want to ensure you are getting the best products possible when you install a new water heater. If you're repairing an old water heater, you need to make sure you are hiring the best-qualified tank water heater expert.
If you need help with a water heater or water softener in Central Ohio, Lancaster Plumbing & Drain is the company to call! Homeowners and business owners should have a basic understanding of water heaters and water softeners. You should know some fundamental facts about this plumbing-related equipment to find a suitable water heater that ensures that everything is working properly.
If you're installing a new water heater or water softener, there are many types of units to select from, and there are several things to think about while making the decision. We install gas, electric and tankless water heaters from top reputable manufacturers like Bradford White®, Rheem, Amana and more at Lancaster Plumbing & Drain! We offer water heater solutions for homes and businesses. We also sell and repair water softeners for both home and business use. We'd be happy to provide you with a free quote for water heater and water softener services right away!
Lancaster Plumbing & Drain
Water Heater Installation Experts in the Greater Lancaster, OH Area

Some people are skilled and handy enough to install water heaters themselves. This is, however, is an exception to the standard rule of thumb. You almost always need an expert to install a gas water heater. This is a sophisticated project. A lot could go wrong that could cost you over time or all at once. Because all hot water systems are a little different, our experts at Lancaster Plumbing & Drain are trained to deal with all types of water heaters. We are well-versed in the proper procedures for water heater installations in residential and commercial plumbing systems.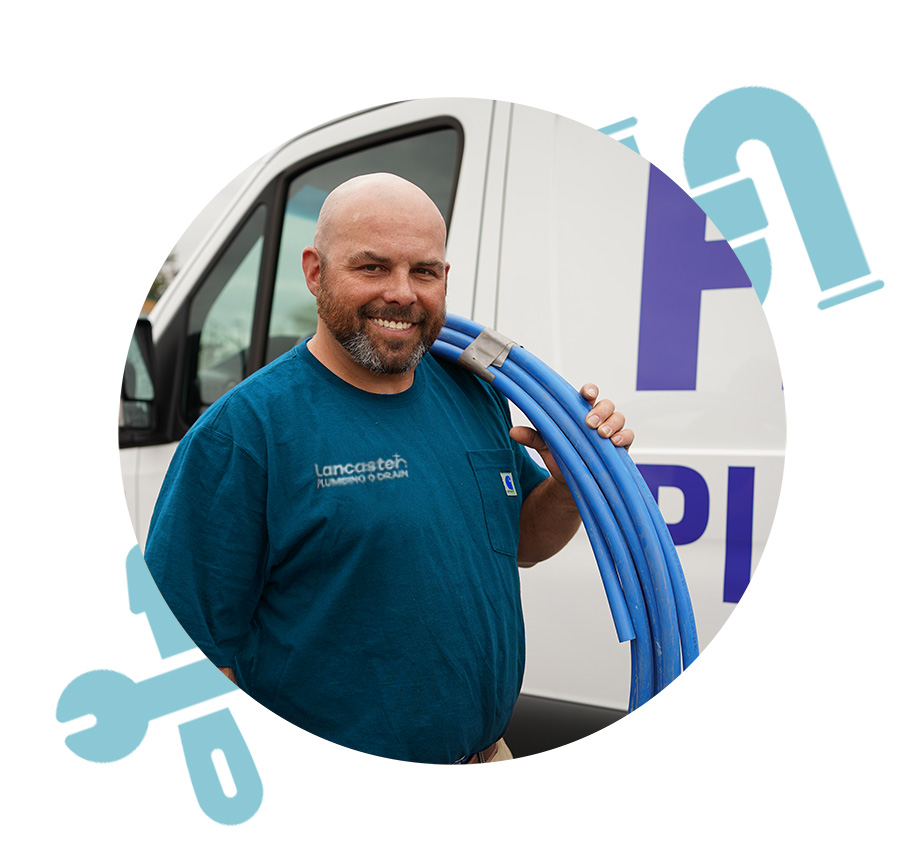 Choosing the Right Water Heater for Installation

If you're choosing a new water heater, you need to call Lancaster Plumbing & Drain for the best prices on the industry's best systems. As a leading plumber in the central Ohio area, we can take you through the process of choosing a decent water heater with ease. We can help you find the ideal water heater for your specific needs. We carry well-known brands, including Navien, Amana, Rheem and Bradford White.


Lancaster's Best Online Plumbing Deals!

Schedule Diagnostic Call
Schedule Now

Instant Online Estimate
Get a Free Estimate
Lancaster Drain Cleaning Services
Expert Water Softener Repair, Installation & Maintenance Services in Lancaster, Ohio

Water softeners are inextricably linked to longer-lasting plumbing systems and major household appliances. They are also tied to healthier water that tastes better and is easier on appliances and plumbing.
Water softening equipment uses an ion-exchange process to extract undesirable minerals (like magnesium and calcium) from the water. This prevents calcium accumulation, rust streaks, and other minerals from depositing on plumbing equipment and appliances. It also makes cleaning and cooking easier for you while improving the taste of your water. This higher quality of water prolongs the life of your plumbing equipment and other appliances using water. Keep in mind that the type of water softener you use can impact your water pressure. Smaller tanks, according to experts, result in decreased water pressure. In any case, having an expert plumbing professional install your water heater, like Lancaster Plumbing & Drain, is always highly advisable. Doing so helps the equipment last more than 20 years on average, provided you continue to change your filtration systems as needed.
Call Lancaster Plumbing & Drain right away for affordable water softener installation and repair solutions in the Greater Columbus and Greater Lancaster areas. We carry all of the major, well-known brands of water heaters, such as Sterling Water Treatment, Whirlpool, Amana, Rheem and more.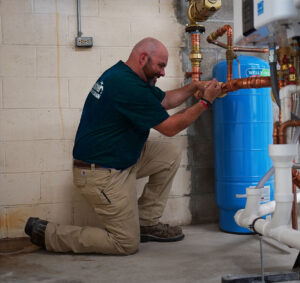 See What Our Customers Are Saying


We are so happy to know that there's a plumbing service we can confidently turn to for small tasks or to take care of larger jobs or emergencies when we need them. At this point, we would highly recommend Lancaster Plumbing & Drain!

Cannot recommend enough to other people, use this company. You won't regret it! They drove 30 miles here. Will have them back if there are any additional problems with our plumbing. Thank you for being honest and easy to deal with. Excellent customer service!

We were pleased with Lancaster Plumbing & Drain from inspection done for estimate purpose. This was an involved job that was done well from being on time to finish and clean up. The plumber doing the work was knowledgeable and explained as he went along.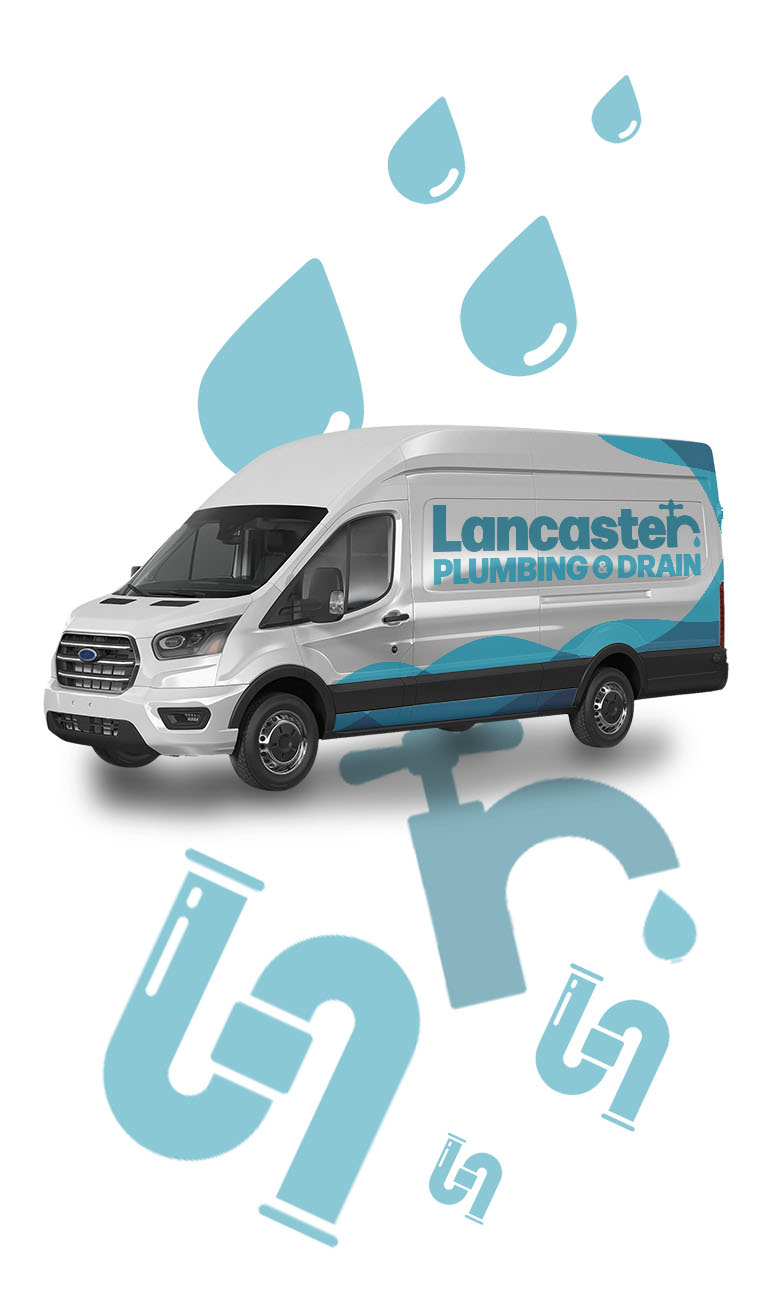 Lancaster Plumbing & Drain
FAQ: Water Heater & Water Softener
What size of a water heater do I need?
When choosing the size of hot water heater you need for your home, there're a few factors to consider. For starters, take the number of people living in your home. A compact 50 to 60-gallon water heater, according to Energy.gov, will suffice for up to two to three persons. A 60 to 80-gallon water heater generates enough hot water for up to four people. If you have a family of five or more, you need a larger water heating unit that can hold more than 80 gallons of water.
Next, you'll look at how much hot water you're using on average. If you're running out of hot water regularly, you need to invest in a larger unit. You also want to look at your First Hour Rating to determine the correct size hot water heating system for you (FHR). The number of gallons your hot water system is able to distribute across your residence in an hour is represented by this number. The number can be found on a manufacturer's website or by contacting Lancaster Plumbing & Drain.
How long should a water heater last?
The short answer is between six and 13 years. Knowing this, it would be nice to know when the time is right to replace an indoor water heater before it springs a leak and causes some sort of major inconvenience, or worse yet, damage to the home. Usually, a residential hot water heater lasts between six and 13 years. After 12 years, you are going on borrowed time!
Usually, the lifespan of a hot water heater is determined by how well it is cared for and maintained. Draining and flushing should be done regularly.
What is hard water?
When water is described as being 'hard water,' it means it's carrying more minerals than standard tap water. The stuff it carries includes calcium and magnesium and minerals; as more magnesium and calcium dissolve, the water hardness increases. Magnesium and calcium ions have a positive charge. Other positive ions will dissolve relatively quickly in hard water than in water that does not have calcium and magnesium. This is the reason why soap does not dissolve entirely in hard water.