Lancaster Plumbing & Drain
Our Lancaster, Ohio Plumbing Services
Lancaster Plumbing & Drain is the company to call for all types of residential and commercial plumbing-related needs in Central Ohio. Our 24-hour plumbing services and top-quality plumbing products have made us one of the most preferred contractors in the state when it comes to fixing different types of plumbing issues in an affordable and timely manner. Our licensed technicians have been servicing clients' needs throughout Ohio for more than a decade. Lancaster Plumbing & Drain is well known for offering top quality plumbing repair services at highly affordable prices. We know how some plumbing contractors won't appear for days after you have given them a call. We are not one of those plumbing companies! We are always available, 24 hours a day including weekends and holidays and we respond to each call we get with a live person and send an expert out in a timely and efficient manner.
We offer general plumbing repairs, plumbing installations, plumbing maintenance, plumbing inspections and plumbing winterizations services 24 hours a day, 365 days a year throughout Lancaster and all of Central Ohio.
Lancaster Plumbing & Drain
Plumbing Repairs, Plumbing Installation & Plumbing Maintenance in Lancaster, OH
Homeowners and business owners should never allow a plumbing problem to dampen their day or become a drain on their finances. Lancaster Plumbing & Drain is always a phone call away. We offer fast, affordable and effective plumbing solutions that won't drain your bank account.
Typically, a plumbing problem can pop up at any time of day or night. Whether it be a clogged toilet, a broken pipe, or a leaky faucet, a broken water heater or something else, we can help with all types of residential and commercial plumbing problems. If you have an urgent plumbing problem that can't wait, you need a local expert that won't keep you waiting. You need Lancaster Plumbing & Drain. We offer plumbing installations and plumbing maintenance as well.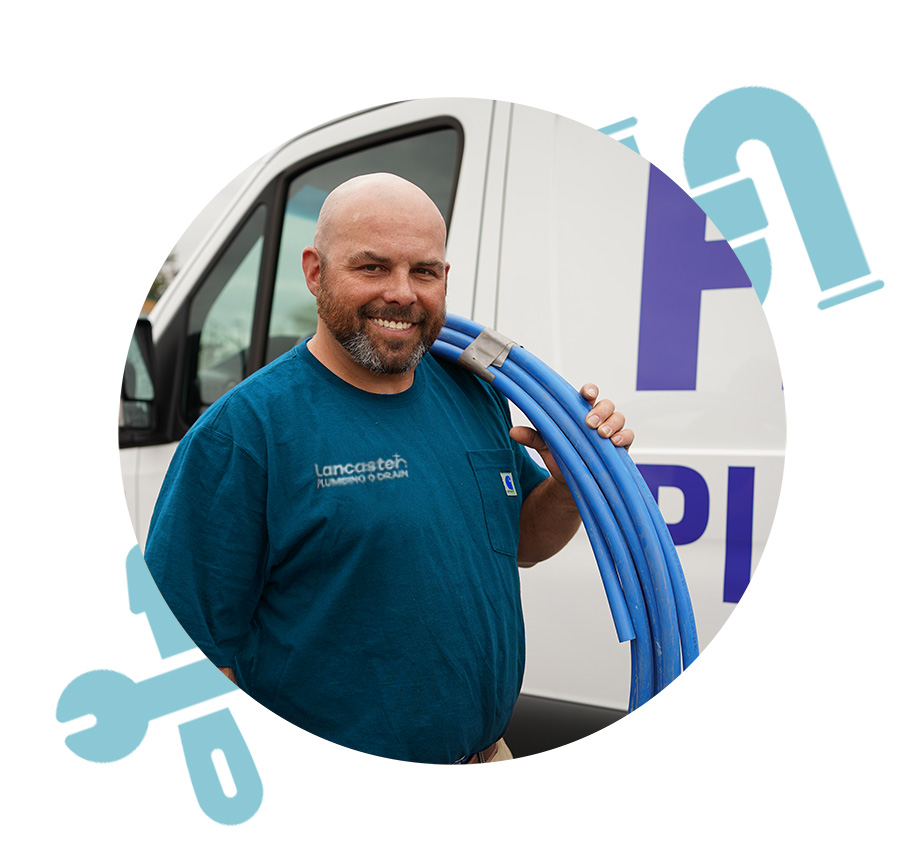 Our Lancaster, Ohio Services


Lancaster's Best Online Plumbing Deals!

Schedule Diagnostic Call
Schedule Now

Instant Online Estimate
Get a Free Estimate
Lancaster Plumbing Inspection Services
Plumbing Inspections in Lancaster, OH
Our team of professional plumbers at Lancaster Plumbing & Drain can perform a complete analysis of your overall plumbing system (above ground and below) during a standard plumbing inspection. Our inspection rates are fair and our plumbers are trained to identify any issues that might be on the horizon. We check every aspect of your plumbing system. Regular plumbing inspections by an expert like Lancaster Plumbing & Drain ensure everything is operating smoothly. We help you avoid unforeseen plumbing problems that can catch you off-guard and cost a great deal to repair. In short, plumbing inspections help prevent plumbing nightmares.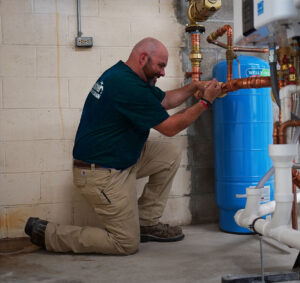 The Best Drain Services in Lancaster, OH
Our lives can be simple when our sewers function like they're designed to and our plumbing systems sustain water flow without any problems down in our drains. However, if your drains become backed up or blocked, they can easily turn into a so-called financial drain. There are several signs that you might be experiencing drain issues or backed-up sewage mainline issues that necessitate the help of a master plumber who's skilled in excavation work or drain repair. Whether it's your toilet gushing water back up when you flush it or your garbage disposal gives you problems, Lancaster Plumbing & Drain's team of local plumbers has you covered for all types of drain services and excavation services you can afford.
We offer a wide selection of drain services for residential and commercial site development. We always meet the needs of all of our customers' most demanding projects, no matter what they might need. Lancaster Plumbing & Drain offers foundation and ground services. We offer demolition services for both residential and commercial customers. Sanitary sewer line repair, installation and septic installation and repair contractors in Central Ohio.
See What Our Customers Are Saying


We are so happy to know that there's a plumbing service we can confidently turn to for small tasks or to take care of larger jobs or emergencies when we need them. At this point, we would highly recommend Lancaster Plumbing & Drain!

Cannot recommend enough to other people, use this company. You won't regret it! They drove 30 miles here. Will have them back if there are any additional problems with our plumbing. Thank you for being honest and easy to deal with. Excellent customer service!

We were pleased with Lancaster Plumbing & Drain from inspection done for estimate purpose. This was an involved job that was done well from being on time to finish and clean up. The plumber doing the work was knowledgeable and explained as he went along.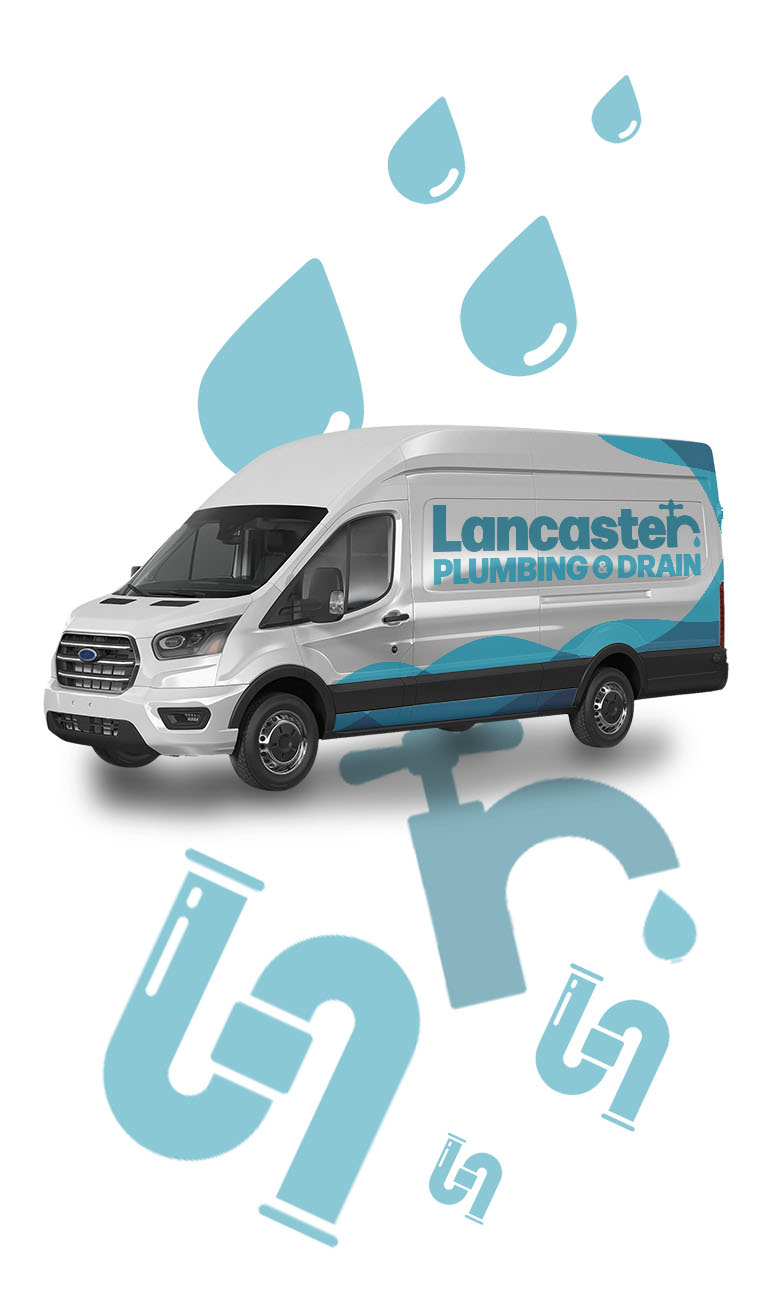 Lancaster Plumbing & Drain
Get a Free Plumbing Estimate in Lancaster, OH!
Additional types of expert plumbing services we provide include the following: pipe repairs, pipe replacement, sump pump services, washing machine services, emergency plumbing support, leak repairs, drain cleanings, sewer line repair, sewage line replacement, expert excavation services, dishwasher repairs, dishwasher installation, faucet repairs, water heater installation, water heater replacement, sink repairs, garbage disposal repairs, shower repairs, bathtub repairs, sink repairs, restroom repairs, sewer services, drainage services, clogged toilet services, toilet flooding services, pipe services and more. We offer water damage cleanup, water removal, mold remediation, emergency flooding services, basement flooding services, cleanup services, mold removal, mold treatment, and more. Lancaster Plumbing & Drain proudly installs Bliss Walk-in Tubs®.
Reaching out to different plumbing companies to get estimates can be tedious. It doesn't have to be. You can always count on Lancaster Plumbing & Drain to provide you with a pricing quote that fits your budget. All you have to do now is choose your preferred plumbing estimate. Today is your chance to experience the Five Star difference!