Plumbing Maintenance in Lancaster, OH
Plumbing Repair & Plumbing Maintenance in Lancaster, OH
If you're having problems with your plumbing, you need an expert who's experienced and trustworthy to assess your plumbing problem and provide the best long-term solution. At Lancaster Plumbing & Drain, we've been repairing plumbing problems for more than a decade and we have the tools and technology required to provide the best possible plumbing repair. We take calls from customers 24 hours a day, 365 days a year so reach out to us right away of you need help with residential or commercial plumbing to schedule prompt plumbing services you can afford!
Plumbing problems include anything from a clogged toilet to a busted pipe, leaking sink or overflowing drain. If you need the help of a plumber for an emergency plumbing repair, you shouldn't have to wait for standard business hours for help. You need a top-rated emergency plumber who's available around the clock, including weekends and holidays, to serve you when you need it most.
If you have an emergency plumbing need, you need Lancaster Plumbing & Drain. Whether the plumbing problem happens in a residential or commercial property, regardless of the time it happens, you can count on Lancaster Plumbing & Drain to perform the plumbing repairs quickly and efficiently at a price that's fair. It makes no difference the type of plumbing problem or when it occurs. We can send a plumbing expert to your home or business right away, usually that same day.
Lancaster Plumbing & Drain
Drain Cleaning Services in Lancaster Ohio

Plumbing pipes require routine cleanings to eliminate material in pipe elbows, as well as stuff that sticks to pipe walls, and in the connections between pipelines. Freshwater broadens the layers of minerals. These minerals build up over time and obstruct the tube. As time goes by, it reduces water strength and discharge capacity. Underground pipes are also prone to root penetration, accumulated waste, and mineral build-up. All these contribute to lasting pipe damage, which diminishes water flow capacity and increases blockage.
Using our state-of-the-art hydro jetting technology, our drain experts at Lancaster Plumbing & Drain can eliminate these problems. Hydro jetting technology clears pipes and brings water flow back. Our high-powered water nozzles wash away mineral sludge buildup and roots that have made their way inside. Overall, our drain jetting technology can effortlessly restore any line. Cleaning your pipes every year extends warranties and maximizes water flow.
What's a Plumbing Emergency?


Gas leaks
Gas leaks are probably the most dangerous type of plumbing problem you can develop. If you have a gas leak or suspect gas is leaking, get outside and away from the home immediately and call your gas provider for assistance. Then call us as your plumber to repair the problem.
Water Leaks
There can be leaks in your water mains, water heaters, pipes, and drain lines that go unnoticed for months. By the time you notice the problem, it might have caused severe damage. Having said that, water leaks can be either visible or invisible. They can point to bigger problems. The moment you notice a leak, you should call a plumber right away.
Major Flooding
Whether the flooding results from a water heater or a clogged sewer line, flooding can damage your entire plumbing system. These could bring about an immediate water problem that needs a swift response.
No Hot Water
If you lose hot water and you have an electric water heater, make sure to check your circuit breaker box and make sure the power is on. However, if you have a gas water heater, make sure everything is working. Also, if you have any problems with a water heater that you can't handle, contact Lancaster Plumbing & Drain.
Clogged Toilets or Drains
Are you needing to use your plunger more than ever because of a toilet or drain back-up? Is your toilet drain or sink drain backing up repeatedly? If so, there might be a blockage down the line in your plumbing system that you might not be capable of reaching. Pushing a clog down deeper can create an even bigger problem down in the pipes.
Frozen Pipes
Household water pipes can easily freeze, especially during the wintertime when the temperature drops for extended periods of time. This freeze makes the tube bulge and might cause it to burst. If you don't want your pipe to be stiff or if they have already frozen, you can call on us.

Lancaster Drain Cleaning Services
Drain, Pipe, Sewer Maintenance Experts in Lancaster, OH

If you need plumbing maintenance that's reliable to prevent water line issues, drainage issues, and sewer problems in your home, you can count on Lancaster Plumbing & Drain. We offer preventative maintenance for plumbing systems and home appliances that make them last. We offer a wide variety of skilled workers ready to provide low-cost maintenance services for homeowners, property managers and commercial property owners to solve their plumbing problems and make them function at a higher efficiency rate. Take your home and business plumbing service work to a higher level by calling Lancaster Plumbing & Drain today.
The pipe, drain and sewer maintenance experts Lancaster Plumbing & Drain are always available for reliable, cost-effective plumbing maintenance services that prevent all types of water line, drain line, and sewage problems and save you money. We offer a wide range of plumbing maintenance plans and maintenance services to help you plan the best way to protect your residential or commercial property. Our plumbing experts offer maintenance plans that solve your plumbing problems and keep your plumbing equipment in peak condition for as long as possible. We believe in helping you keep your plumbing-related equipment and plumbing system well-maintained and working like you need it to for as long as possible by turning to the area's top-rated local plumber at Lancaster Plumbing & Drain.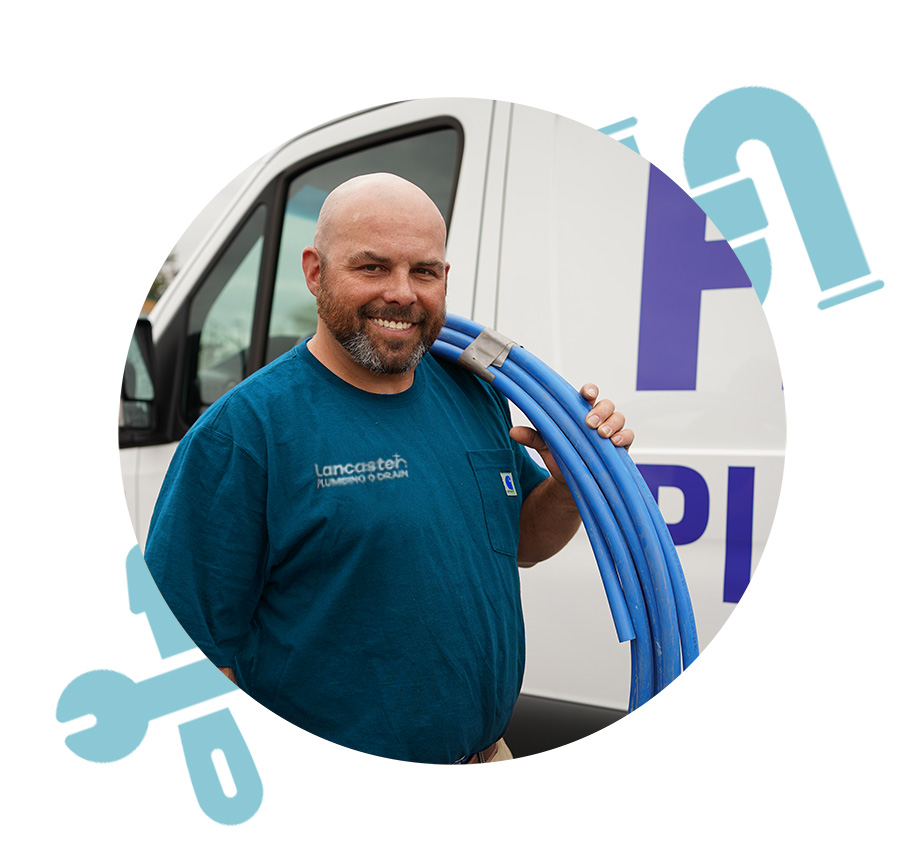 Lancaster Plumbing & Drain
Plumbing Winterization Services in Lancaster, OH

If you're going away for the winter or have a house or building that is going to sit empty during the cold months, you should let our winterization specialists winterize it for you. We can empty or drain your water lines to make sure they don't freeze or burst. We can also check your water heater to see if it needs anti-freeze. Once you come back from your trip or when you're ready to use it again, everything will be ready and fully functional.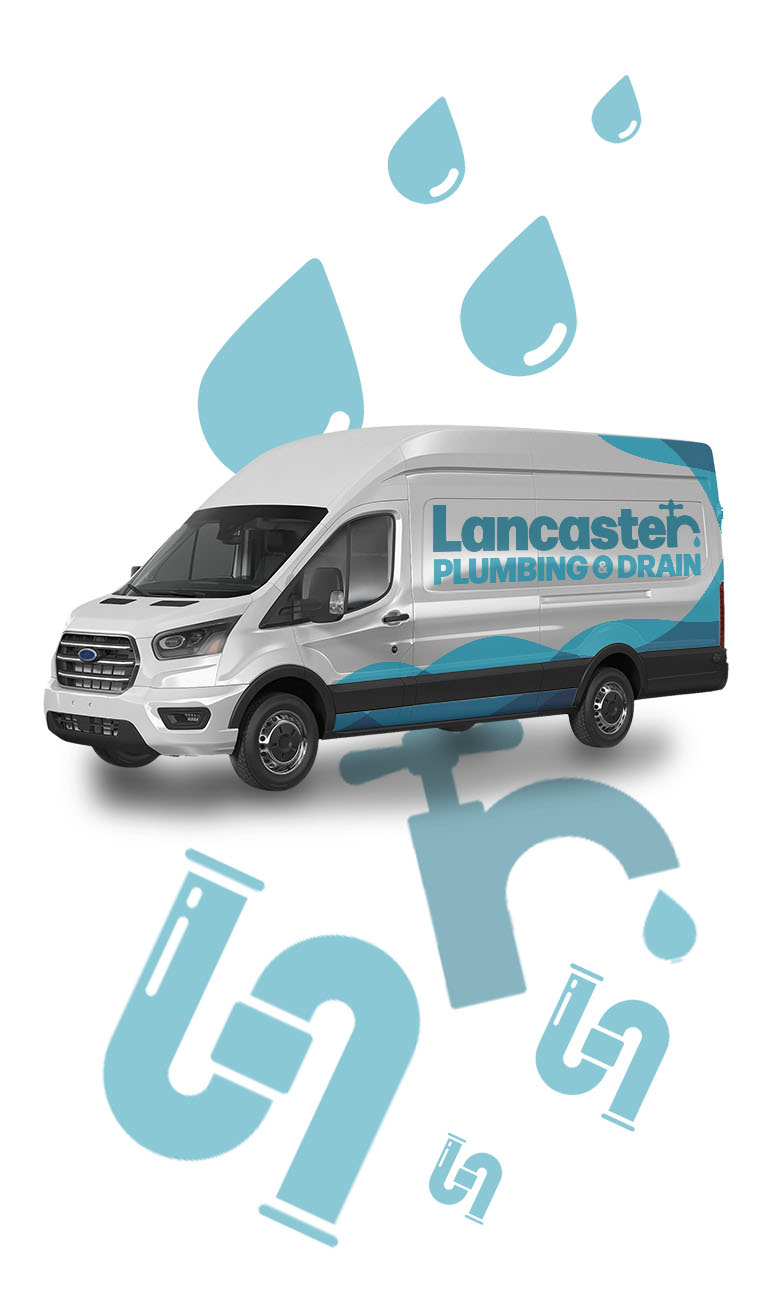 Lancaster Plumbing & Drain
FAQ: Plumbing Repair & Maintenance

What is considered a plumbing emergency?
Most people don't like to wait for things, especially when it comes to resolving plumbing problems. Some of the things we consider plumbing emergencies include bursting pipes, sewer leaks, valve failures, or faulty water heaters. Other plumbing emergencies include issues with sump pumps, which can cause basement flooding. P traps leaking or breaking and leaky faucets are other issues. Whatever your issue, you can speak live with our representative at Lancaster Plumbing & Drain.
What should I do when my toilet keeps running?
Check to see if there's an excess of water in the toilet tank. Also, check the flapper to see if it is leaking or might need changing in addition to checking the float valve. Keep in mind the rubber seal that controls the water in the tank. It only releases water when the toilet handle is engaged. If this doesn't seem to be the problem, then you might need to engage the services of a plumbing expert such as Lancaster Plumbing & Drain for all your plumbing issues.
Will my homeowner's insurance pay for plumbing services?
Unfortunately, your homeowner's insurance most likely will not include work on your plumbing system. Plumbing repairs, plumbing maintenance and plumbing protection services are something you have to pay for yourself. However, if you're unaware of a leak or pipe burst and it causes damage to your home or property, a portion of repair can be waived depending on your insurance. We suggest calling us if you believe you have an insurance claim.