Drain, Sewer & Water Line Excavation
Expert Drain Cleaning, Drain Clearing, & Drain Installation Services in Lancaster, OH

Call us at Lancaster Plumbing & Drain if you need residential or commercial drain cleaning and/or excavating services in the Greater Lancaster and/or Greater Columbus area. We are your top-rated local drain and excavation experts for all types of plumbing, drain and excavating needs, including sewage line repair, pipe repair, water pipe services, well conversion, and more. No matter what type of drain service, water line service, sewer system service or excavation service you need, you are encouraged to call us today for a free quote. If you need help with a drain, a water line or a sewer call Lancaster Plumbing & Drain today.
If you aren't sure whether you need an expert, there are ways of telling if you need our services or not. For example, if your waste disposal or your toilet is backing up after flushing it, you need to give us a call. Regardless of how big or small, your drainage problem is, Lancaster Plumbing & Drain can help in an affordable way. We offer long-term plumbing solutions at prices that are fair.
Lancaster Plumbing & Drain
Expert Drain Services in Lancaster & Columbus, OH
Clogged-up drains are more than unpleasant. Drain clogging can be a health issue as well. If not addressed, drain problems can cause sewage to back up inside the home. Lancaster Plumbing & Drain believes that the best approach to deal with drainage problems is to prevent them from happening in the first place. To prevent drainage problems, you need plumbing work performed by a professional, including installation, repairs and regular maintenance.
Among the services we at Lancaster Plumbing & Drain provide are:
Drain Repairs 

Drain installation

Drain Inspections 

Drain camera imaging

Drain snaking 

Drainage replacement

Drain unclogging

Drain Cleaning

Drain clearing with Jets

Hydro Jetting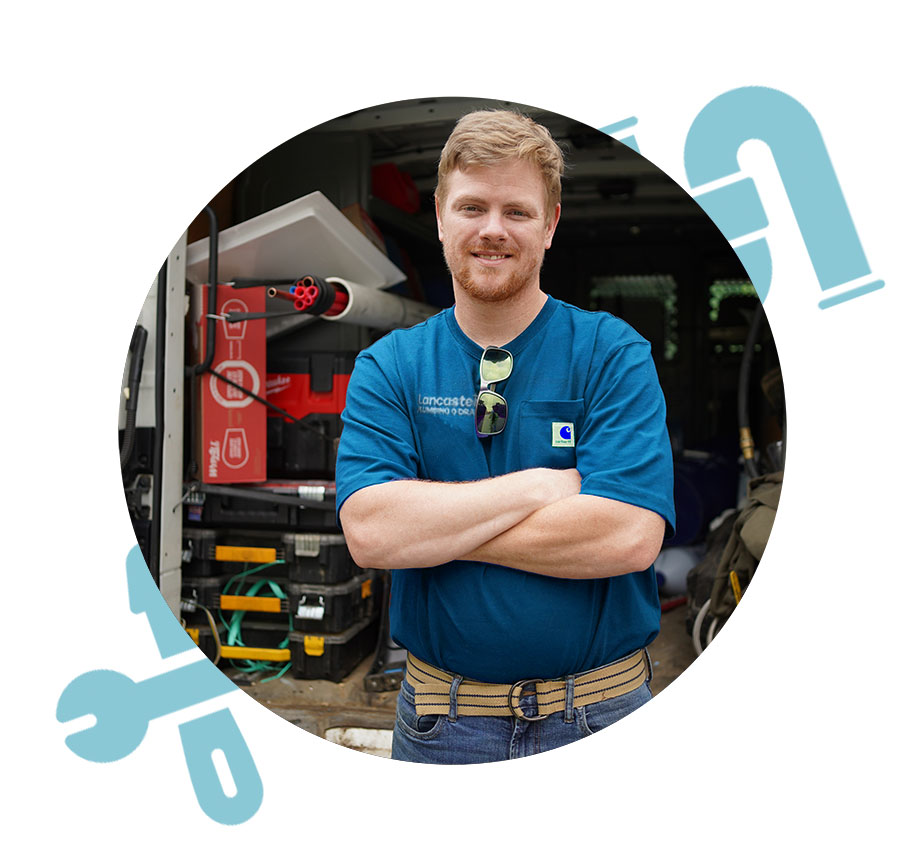 Lancaster's Best Online Plumbing Deals!

Diagnostic Service Call
Schedule Now

Instant Online Estimate
Get a Free Estimate
Lancaster Drain Cleaning Services
Knowing When to Get an Expert for Drain Blockage, Drain Cleaning

When should you call a drain expert for a clogged drain? If you have more than one drain in your home or building that's backing up or there's the faintest odor of sewage in the air, it's time to call the plumbers at Lancaster Plumbing & Drain right away. We can come over right away to snake out your drains or resolve the issue quickly in an affordable manner. If you've tried using the plunger and it isn't clearing out your drain after vigorous plunging, you will need a plumbing expert. Likewise, if natural enzymes aren't effective at clearing larger clogs in a drainage system, a drainage expert is the way to go. Pipe inspection, drain imaging, drainage cameras and state-of-the-art plumbing camera systems are among the drain services we have available at Lancaster Plumbing & Drain.
We offer residential and commercial customers affordable sewage camera inspection services throughout Lancaster and Central Ohio around the clock. With the help of our drain imaging technology, we can inspect sewer lines and drain lines. We offer plumbing inspections, drain video services, sewer repairs, and trenchless pipework to our customers. Our plumbers can inspect gateways, identify plumbing problems, sewage pipe problems, and other sewer issues and we offer drainage pipe inspections, with imaging available in real-time.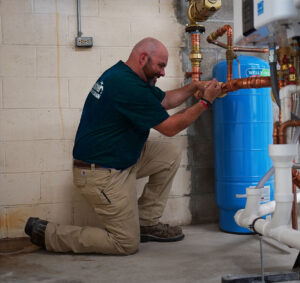 See What Our Customers Are Saying


We are so happy to know that there's a plumbing service we can confidently turn to for small tasks or to take care of larger jobs or emergencies when we need them. At this point, we would highly recommend Lancaster Plumbing & Drain!

Cannot recommend enough to other people, use this company. You won't regret it! They drove 30 miles here. Will have them back if there are any additional problems with our plumbing. Thank you for being honest and easy to deal with. Excellent customer service!

We were pleased with Lancaster Plumbing & Drain from inspection done for estimate purpose. This was an involved job that was done well from being on time to finish and clean up. The plumber doing the work was knowledgeable and explained as he went along.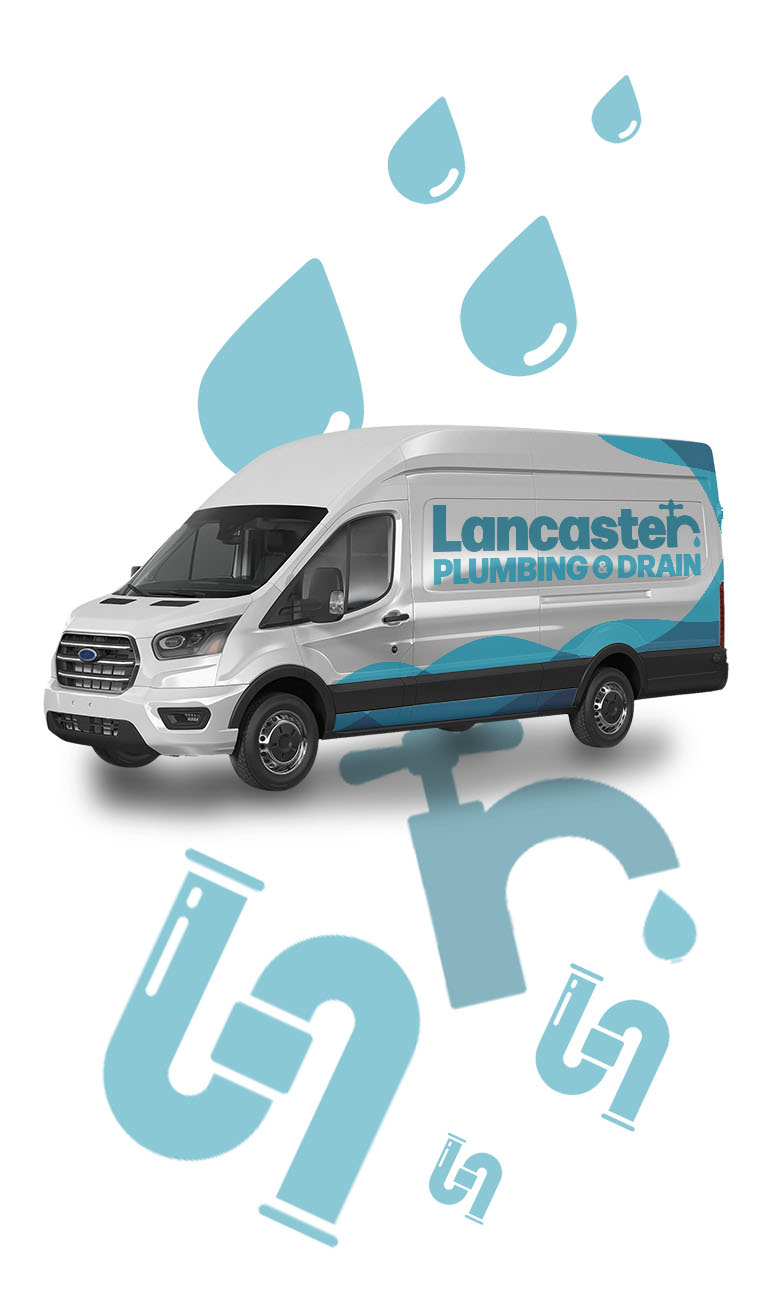 Lancaster Plumbing & Drain
FAQ: Sewer, Drain & Excavation

What Are the Signs of a Clogged Drain?
If you're noticing any of the following signs, it's time to call a plumber: Water takes longer than usual to drain from sinks and tubs. Water backs up in sinks and tubs during flushing. Gurgling noises can be heard in the pipes. Foul odors are noticed coming from the drains.
Can You Get Rid of Clogs on Your Own?
If you notice any of the above issues, you can try to remedy the situation yourself by using a liquid clog remover. These cleaners are available for purchase at hardware and grocery stores. However, you need to be careful when using them. Commercial drain cleaners can irritate your skin, eyes, and lungs. They can also damage your drains or pipes in some cases. Finally, if you decide to use a clog remover, make sure that you check the manufacturer's instructions regarding which drains the product should be used with—most products should not be used in toilets.
If you decide not to use a commercial drain cleaner, there are other ways that you can try to clear up a clogged drain on your own. One way is by pouring hot boiling water down your drain while simultaneously pouring vinegar down after it has cooled down slightly (you should have used hot water because it helps soften up grease). Another method is by pouring baking soda down your drain followed by vinegar; this method works well because baking soda helps dissolve soap scum while vinegar helps break down grease and other oils in the pipes themselves.
When Should You Call a Professional Plumbing Service?
When you're experiencing any of the issues listed above, it's time to call a professional drain cleaning company. These professionals can find the clog and clean your drains for you. If you ignore the clog, sewage may spill out into your home, leading to expensive cleanup and repairs.
If you're trying to solve the issue on your own with clog remover, pay attention to how much you use. If you are using that product on a regular basis, your drains need professional help.