Drain, Sewer & Water Line Excavation
Expert Drain & Sewer Line Excavation Services in Lancaster, OH

Are you looking for an affordable excavation expert in Lancaster, Ohio? If so, you're in the right place. Lancaster Plumbing & Drain is trained and equipped to handle all of your residential and commercial plumbing needs, including expert drain line and sewer line excavation services, which we offer at affordable prices.
You won't have to dig into your wallet and pay sky-high price rates when you choose Lancaster Plumbing & Drain for your next excavation. We charge competitive rates without any hidden fees. Call Lancaster Plumbing & Drain today if you need residential drain and excavation services in the Lancaster or Greater Columbus area! We are your trusted drain excavation experts for all types of digging, including plumbing, new construction, foundations and excavations. Our local excavators are professionals at performing sewage line repairs, piping work, tap repairs, well conversions, foundation digs, new construction projects and more.
Lancaster Plumbing & Drain
Drain, Sewer, & Excavation Services in Lancaster, OH

Excavation solutions should always be handled by a professional, whether you're expanding onto your home or doing a restoration or renovation project. Hire skilled excavating contractors like Lancaster Plumbing & Drain to fix your residential and business plumbing, sewage, or septic problems. We are a local company with all the essential tools and equipment to suit your residential and business excavation needs. We are licensed and fully insured.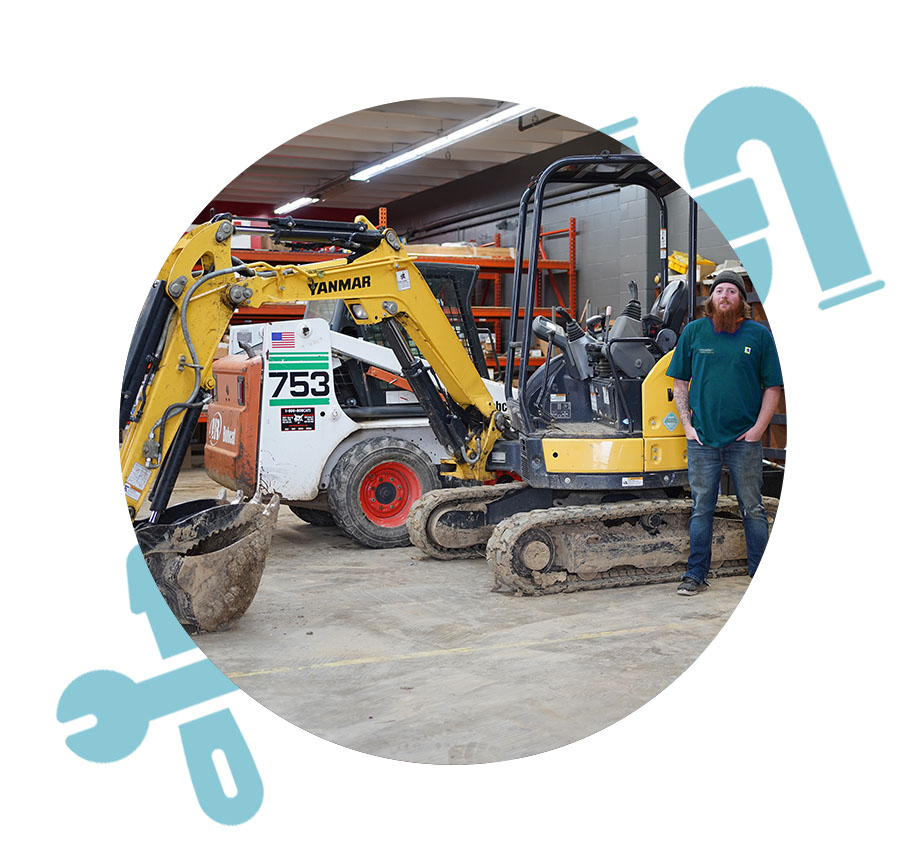 Lancaster Drain Cleaning Services
Knowing When to Get an Expert for Drain Blockage, Drain Cleaning

When should you call a drain expert for a clogged drain? If you have more than one drain in your home or building that's backing up or there's the faintest odor of sewage in the air, it's time to call the plumbers at Lancaster Plumbing & Drain right away. We can come over right away to snake out your drains or resolve the issue quickly in an affordable manner. If you've tried using the plunger and it isn't clearing out your drain after vigorous plunging, you will need a plumbing expert. Likewise, if natural enzymes aren't effective at clearing larger clogs in a drainage system, a drainage expert is the way to go. Pipe inspection, drain imaging, drainage cameras and state-of-the-art plumbing camera systems are among the drain services we have available at Lancaster Plumbing & Drain.
Need help with a professional dig? You should always find a professional excavation company for any type of dig on your property. Whether you're building onto your home, renovating the place or remodeling a commercial property, Lancaster Plumbing & Drain can help with any and all excavation needs. We offer help with new construction projects and repairs. Using a competent excavation expert, such as Lancaster Plumbing & Drain, can save you a lot. We are a locally owned and operated company with all the required equipment and tools to suit your industrial and residential excavating needs.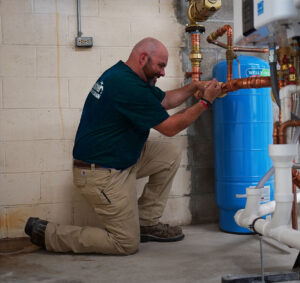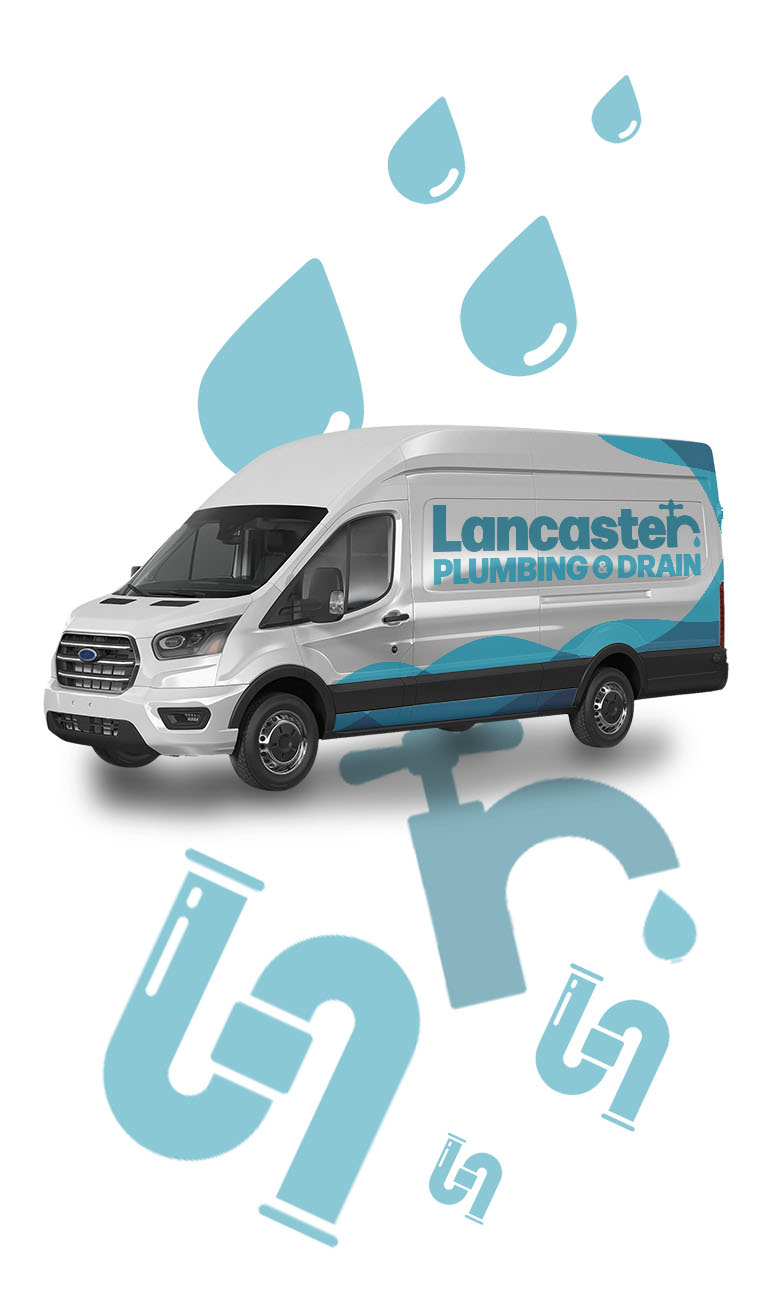 Lancaster Plumbing & Drain
Frequently Asked Excavation & Sewer Questions

What is sewer and drain cleaning?
Sewer and drain cleaning is a necessary service for homeowners who want to prevent costly plumbing repairs. It involves the removal of clogs or blockages in your home's drains, which are caused by a variety of things, including hair, food particles, grease and paper products.
All household wastewater is flushed out to the city's main sewer line through a network of drains interconnected to pipes in your home. This includes any sink, shower, bath, and toilet drains. Because several drains and pipes are running throughout your home, they may inevitably become clogged at some point. That is why homeowners need to have their sewage lines cleaned on occasion by licensed plumbing professionals.
Do most homes have a sewer cleaning drain?
We've all got to go, and when you do, you want to make sure that your sewer cleaning drain is in good working order. Even if your home has a sewer cleaning drain, it may need to be cleaned or replaced. If your sewage cleaning drain doesn't work properly, it could cause backups into sinks and toilets, which can be dangerous for both humans and pets.
If you have an older home, it's possible that it doesn't have a sewage cleaning drain at all! If this is the case, call Kettering Plumbing & Drain today to arrange for an expert to locate and install one for you.
Do all houses have sewer cleanouts?
Sewer cleanouts are not installed in every home, but they should be. These outlets allow accessible evaluations of plumbing problems and prevent issues such as toilet disassembly.
Sewer cleanouts are used for maintenance purposes; they are not intended for everyday use. They are most commonly found in homes with a basement.
A sewer cleanout is an opening that allows you to access the sewer system from inside your house. If you have a problem with your pipes or need to replace them, it's important to know where the sewer cleanout is located so that you can access it quickly and easily.
If there isn't a sewer cleanout on your property, consider installing one yourself before you start any major plumbing work on your home because this will make it easier to keep everything running smoothly once repairs have been made!